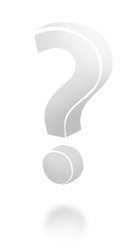 Q: Will you cause any damage to the home?
A:No. The inspection is gentle to the home. No destructive or invasive testing is done.

Q: What are you looking for?
A:We will be checking the major components of the home to determine of the items are in working condition and/or if they are safe.

Q: Will I receive a copy of the report?
A:Yes. The report and copies for your distribution is issued at the time of the inspection.

Q: How do I schedule an inspection?
A:Please call 248-651-2614. Our office is open 9am to 6pm, 7 days a week.

Q: What is not considered part of a Home Inspection?
A:A home inspection is not a code compliance inspection and does not guarantee that the house complies with building codes. It is not an appraisal of the value of the property. It is not technically exhaustive in nature. It does not protect a client from any future failure of any systems or components. It is not an insurance policy.

Q: Can the Inspector "fail" the house?
A:No.....There is no "passing" or "failing". Our inspectors goal is to accurately report on the physical condition of the house in a very calm, straight forward, and professional manner while indicating what repairs might be necessary or what items may need to be monitored for change in the future. The results can then be compared to the real estate 'Offer To Purchase and Contract' and a determination can be made as to what items are subject to negotiation.

Q: Will the Inspector advise me concerning the purchase?
A:No. Ultimately, it is the clients decision whether or not to buy the house. We have no knowledge of the value of the property, the financial condition of the client, or any number of many other very important factors. The home inspection should be viewed as one more "piece of the puzzle". Each individual client knows what they are willing to take on regarding repairs, renovation, upgrade, etc..

Q: Why should I have the house inspected?
A:Many home buyers lack the specific knowledge, skill, experience, and emotional detachment that is required to conduct a thorough home inspection. At the time of most inspections, the majority of home buyers have previously spent an average of 20 minutes or less at the property. By hiring a home inspector, clients can gain valuable understanding of, and insight into, the physical condition of the house and especially whether or not there are any items not functioning as intended, that are in need of immediate repair, that might adversely affect the habitability of the house, or that might warrant further investigation by a specialized professional.

Q: Can I follow along with the inspector?
A:Absolutely.....In fact, every client is highly encouraged to attend. The inspection is a valuable learning experience for most home buyers and we consider it a very important aspect of the inspection. The inspector will provide valuable insight and perspective concerning the home, its systems, and will comment on important maintenance issues regarding the house.

Q: What kind of report will I receive and when will I get it?
A:Basically.....a complete and thorough report. We use the 3D format.The client receives the report at the time of the inspection..... B-AWARE doesn't make anyone wait until tomorrow or next week to provide the information that our clients pay us to provide.

Q: Is legislation needed?
A:Yes, the State of Michigan has no qualification standards or licensing requirements for home inspectors. This has led and will continue to lead to consumer abuse until something is done to correct this situation. Barbers, beauticians, real estate salespeople, auto mechanics and a whole host of other trades and professions are regulated by the state to protect citizens, why not home inspectors?

It is indeed time for our Michigan legislature to enact a meaningful licensing law to govern the qualifications, conduct and ethics of the home inspection industry. Please contact your state representative and voice your opinion.

Minimum standards of experience, ethics and performance need to be established and enforced.

To protect their citizens, other states have passed laws to regulate home inspectors. The State of Massachusetts has recently enacted a comprehensive regulation of the home inspection industry.

To see the type of legislation I believe we need here in Michigan, take a look at the new law in Massachusetts.

Q: How do I choose a Home Inspector?
A:Call up and ask about their credentials and experience. If for some reason you don't feel comfortable asking this of the inspector when speaking with them on the phone then how will you feel asking questions at the inspection. You must feel that the inspector is qualified, experienced and attentive of your needs.
Q: What will the inspection cover?
A:A thorough Inspection covers everything from roof to the foundation.
Items that are included in the Inspection are as follows:

Attic
Insulation
Ventilation
Roof & Flashings
Gutters
Basement
Crawlspace
Foundation
Grading
Retaining Walls
Siding & Trim
Driveways & Walks

Ceilings
Floors
Walls
Doors & Windows
Chimney
Fireplace
Electrical System
Water Heater
Plumbing System
Air Conditioning
Heating
Q: How long will the Inspection take?
A:Most Inspections take about three to four hours. These times may vary depending on the size, age & condition of the home.
Q: Should I be present during the Inspection?
A:We recommend that you be present at the site of the inspection, from start to finish.
Q: Why use our Services?
A:The purchase of a new home is one of the single most costly investments that a family will make. Along with the extra stresses this will add, there is also the fear factor of, "Will This Home Stand The Test of Time?" It is also important to know what YOU, as the primary investor, are getting for your money.
A home inspection is an excellent tool for you, the home buyer, to help determine not only the condition of the home, but to also help foresee any immediate unnecessary additional cost that may go unnoticed without the help of a home inspection. Home inspections are not a prediction of future performance, but can pinpoint existing problem areas.
Q: Why can't I have someone in my family who is very handy or a contractor, inspect my new home?
A:This is the biggest mistake many potential new homeowners make when purchasing a home. Although the person you are considering may be very skilled, they are not trained or experienced at professional home inspections. Professional home inspection is a unique skill like no other. Professional inspectors get what we call an inspector's instinct for problems. That instinct takes extensive training and lots of experience doing inspections to develop. Many contractors, and other trades professionals hire a professional home inspector to inspect their homes when they make a purchase.
Q: What if I have questions after the inspection?
A:You can call us and discuss all the aspects of your new home whenever you like. Our service is a long-term investment.
We provide home inspection services throughout Oakland, Macomb, Lapeer, and Wayne Counties in Michigan.